Our Team
Animal Medical Center Copperas Cove's experienced support staff of Client Care Specialists, Certified Veterinary Technicians, Animal Health Technicians, and Animal Care Assistants strive to provide personalized, compassionate care for our patients and clients alike.

Annette
Hospital Manager
Annette is one of our Hospital Managers and has been with AMC since 2009. She is married and currently shares her home with 3 Brussels Griffon, Grissom, Morpheus, and Sadie and 1 cat, Loki. Prior to joining our team she was in the Armed Services, which brought her here from Connecticut. She also went to culinary school.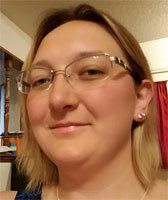 Brynna
Hospital Manager
Brynna is one of our Hospital Managers and has been with AMC since 2004. She is married with 2 children and currently shares her home with 3 cats, 2 dogs, and a ball python.

Brenda
Brenda Coronado a wife and mother of two, born and raised in the Killeen area. She was a stay at home mom for the past six years and decided to join the wonderful team of Animal Medical Center. Brenda currently has no pets but is always looking for the perfect pet for her kiddos, Mason and Kasy.

Cliff
Hi, my name is Cliff. I am new to Texas; I am originally from Connecticut, where I worked as a surgical technician for 10 years. I decided I was ready for a change, so I moved to Texas with my girlfriend, three kids and a dog. My free time is devoted to my family, friends and pets; also playing sports with the neighborhood kids.

Dawn
My name is Dawn Vlicky. I am 34 years old. I have three children, a dog and a boyfriend of 13; years we just recently moved here from Connecticut. I have over 10 years in customer service. I enjoy helping animals and people. It's been my passion for years.

Erika
Erika started working with AMC in September 2014, prior to joining our team she worked at an emergency clinic in Richmond, VA and a veterinary clinic on post at Fort Lee, VA. She is married with 2 children and currently shares her home with Great Danes and 2 cats.

Janice
My name is Janice, I have been with Animal Medical Center for 30 yeas as a Vet assistant. I share my home with a few dogs, cats and some pocket pets.

Jennifer
I am originally from New Jersey and have been working in the veterinary field since 2001. I moved here from North Carolina where i worked as a surgery technician. I have been working for AMC since 2010. I have 2 dogs and 3 cats that share my home.

Jewelliette
Jewelliette is from Lancaster, California where she volunteered her time with a shelter to take care of pets waiting for their forever home. She moved to Texas in 2010 due to her husband being stationed to Fort Hood. She went to school for medical administration and became a team member in 2013 as a kennel tech. Jewelliette became a client service representative when she found out she was pregnant. Jewelliette and her family share their home with a Labrador Retriever named Rusty and Pitbull named Ginger.

Kara
After moving to Texas, I became affiliated with Second Chance Animal Shelter and that start my love for helping our four legged companions. I started working at the shelter in 2003 as a Kennel Tech and worked up to a Vet Tech. After the shelter merged with another local shelter, I became Manager there. In 2014 I started at Animal Medical Center as a Hospital Technician. From there I became in charge of the radiology department, head of the second surgery team, and the OSHA safety officer. After a year, I moved over to the full time surgery department where I work with Dr. Kahil and the rest of the team. I'm currently heading the Rehabilitation department as well. After my day of caring for our clients' furry companions, I go home to my 2 dogs and 1 cat.

Liza
Liza started with AMC in April 2015 and prior to that she was in Austin for a year. She has had the pleasure of working with animals for the last 8 years. She started working with the Drug/Bomb detection dogs at Lackland Air Force base. She then went on to work for a veterinary clinic as a kennel tech and moved up to a vet tech. She shares her home with a dog, a cat, and a tortoise.

Loretta
My name is Loretta, I enjoy spending time with my 2 dogs, and 2 cats, as well as with my boyfriend. We enjoy traveling, fishing, camping, riding motorcycles, and spending time with family. I am a volunteer firefighter and working on my bachelors in business management. I have also been involved with working with my uncle who had a rehabilitation center for raptors since I was a child.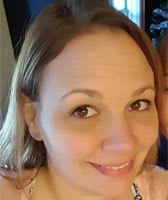 Lori
My name is Lori, I have been here at AMC since 2013. I am originally from Seattle but have been in Texas for 7 years due to military life and will likely stay. I am married and have 1 child, 3 dogs and a cat. I have my associates degree in veterinary technology.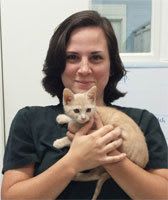 Melissa
Melissa started working with AMC in July 2014. She came to us from New Jersey and is currently our kennel tech but in training to become a vet tech. She has 1 dog and 2 cats that share her home.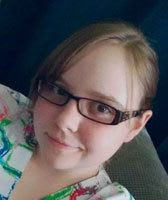 Michelle
I am currently a student at Penn Foster to become a licensed veterinary technician. I am a certified veterinary assistant. I got my certification while in high school. I have 2 dogs, 2 cats, 3 rabbits, 2 rats, and 1 ferret.

Rachel
Rachel is from College Station. Growing up her mother would always take in stray dogs. This is where she got her love and compassion for animals. With the support of her husband and family she recently graduated from Austin Peay State University. She received her Bachelors in Agricultural Science with a concentration in Pre-Vet Medicine. Now she is currently studying for the GRE's and gaining experience by working in the veterinary clinic which will help her with the application process into a prestigious vet school.