Our Team
Animal Medical Center Copperas Cove's experienced support staff of Client Care Specialists, Certified Veterinary Technicians, Animal Health Technicians, and Animal Care Assistants strive to provide personalized, compassionate care for our patients and clients alike.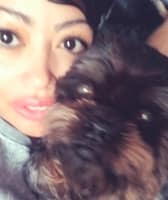 Annette
Hospital Manager
Annette has been with Animal Medical since 2009, she served in the U.S. Army, prior to joining the Animal Medical Center team. Annette and her husband share their home with 3 spoiled Brussels Griffon dogs and 2 mischievous cats. Her passion for cooking lead her to attend culinary school; she also holds degrees in General Studies, and a BS in Human Resources Management, she is currently working towards her Masters in Criminal Justice and Human Services. For fun- Annette enjoys the outdoors; she loves to go hiking with her dogs, bike riding and recently discovered a new love for sky diving . She also enjoys watching baseball and football (New York Yankees and New York Giants fan!).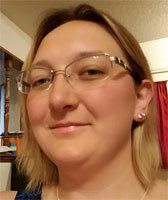 Brynna
Hospital Manager
Brynna is one of our Hospital Managers and has been with AMC since 2004. She is married with 2 children and currently shares her home with 3 cats, 2 dogs, and a ball python.
Erika
Erika started working with AMC in September 2014, prior to joining our team she worked at an emergency clinic in Richmond, VA and a veterinary clinic on post at Fort Lee, VA. She is married with 2 children and currently shares her home with Great Danes and 2 cats.
Janice
My name is Janice, I have been with Animal Medical Center for 30 yeas as a Vet assistant. I share my home with a few dogs, cats and some pocket pets.
Jennifer
I am originally from New Jersey and have been working in the veterinary field since 2001. I moved here from North Carolina where i worked as a surgery technician. I have been working for AMC since 2010. I have 2 dogs and 3 cats that share my home.
Liza
Liza started with AMC in April 2015 and prior to that she was in Austin for a year. She has had the pleasure of working with animals for the last 8 years. She started working with the Drug/Bomb detection dogs at Lackland Air Force base. She then went on to work for a veterinary clinic as a kennel tech and moved up to a vet tech. She shares her home with a dog, a cat, and a tortoise.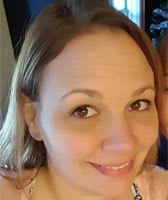 Lori
My name is Lori, I have been here at AMC since 2013. I am originally from Seattle but have been in Texas for 7 years due to military life and will likely stay. I am married and have 1 child, 3 dogs and a cat. I have my associates degree in veterinary technology.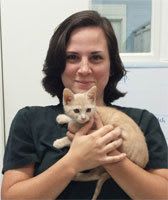 Melissa
Melissa started working with AMC in July 2014. She came to us from New Jersey and is currently our kennel tech but in training to become a vet tech. She has 1 dog and 2 cats that share her home.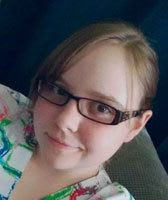 Michelle
I am currently a student at Penn Foster to become a licensed veterinary technician. I am a certified veterinary assistant. I got my certification while in high school. I have 2 dogs, 2 cats, 3 rabbits, 2 rats, and 1 ferret.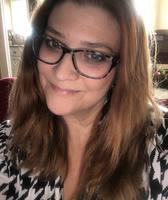 Tabitha
I have been working in the veterinary clinics since graduating college in 1994. I have been with Animal Medical Center since 2007, holding positions as technician and receptionist. I have 2 crazy cats, Jazzie and Fiona. I also have an amazing ESA (Emotional Support Dog) named Jango Pett.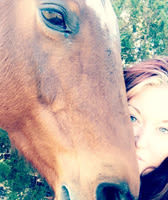 Traci
My name is Traci and I joined the AMC family in 2017. I was born and raised in Central Texas. I have been a veterinary technician for 5 years. I worked at a large and small animal clinic, an emergency clinic, and a surgery clinic. I am very passionate about Veterinary Medicine and love to learning new things. I attended MCC to get my associates in Veterinary Technology. When I'm not at work, I'm spending time with my family and friends and our pets.